Tamim bin Hamad Al Thani
Qatar celebrates its most important holiday of the year through a bunch of events annually. This time, it is more of a special occasion, since on the same day as the national day the Fifa World Cup Final is also held in Qatar, which boosts the celebratory atmosphere in the country.
December 18, 2022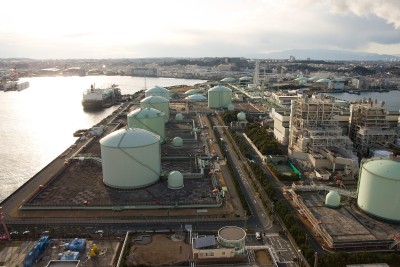 Chancellor Nehammer visited the United Arab Emirates (UAE) and Qatar with the intention of lessening Austria's dependency on Russian natural gas for energy. Read about the chancellor's visit and how liquefied natural gas could help solve this issue.
March 11, 2022
The new Ambassador of Qatar to Austria, H.E. Sultan Salmeen Al-Mansouri presented Austrian Federal President Alexander Van der Bellen with his letter of accreditation at the Vienna Hofburg.
September 20, 2019
The 38 year old Emir of Qatar, Sheikh Tamim bin Hamad Al-Thani, who 5 years ago ascended the throne as successor of his father Hamad bin Khalifa Al Thani and is now fighting under pressure of his neighbours, especially Saudi Arabia, for the survival of his monarchy, came to an official visit to Austria to talk about business.
March 7, 2019