OEJG - Oesterreichisch-Japanische Gesellschaft - Austrian-Japanese Society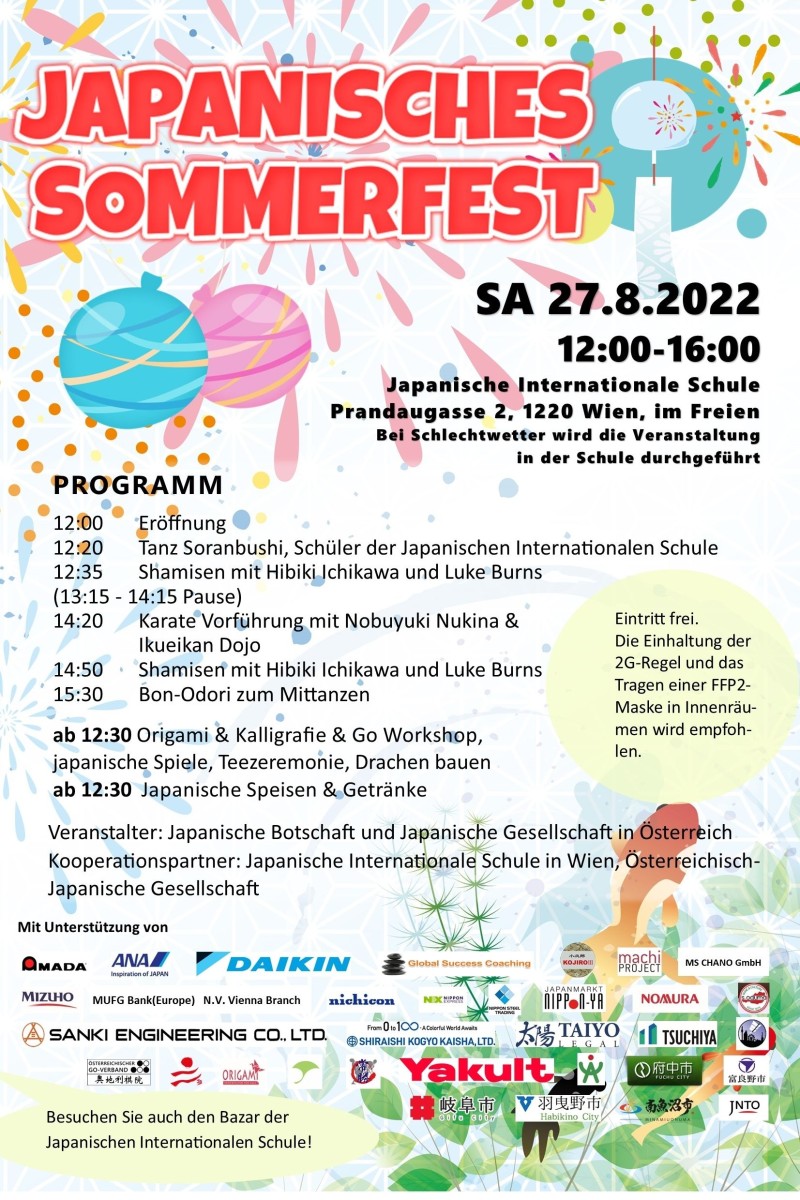 This summer, the Japanese Embassy in Vienna and the Japanese Society in Austria will be holding their annual Japanese Summer Festival. At the Japanese International School in Vienna, the festivities will take place from 12 to 4 p.m. on 27 August.
August 15, 2022
After being canceled in 2020 due to the COVID-19 pandemic, the Austrian-Japanese Society (ÖJG) will host the fifth "Japannual" Japanese Film Days in Vienna at the Film Casino in Margareten. With over 20 films included this year, the festival brings a broad overview of current film events in Japan to Vienna. Read more about the festival, some of the movies included this year, and how to get tickets.
October 5, 2021