Minsk Agreements
Following President Putin's decision to recognize the independence of Luhansk and Donetsk in the Donbas region of Ukraine and to send "peacekeeping troops" to these areas, the Austrian government's Crisis Cabinet met to discuss how to respond. Read what Chancellor Nehammer said about the act of Russian aggression and what Austria will do.
February 22, 2022
Some leaders have suggested that the Minsk Agreements could provide a path to a diplomatic solution to the current tensions between Russia and Ukraine. Read more about the Minsk Agreements and if they really do provide a viable solution to the Ukraine crisis.
February 16, 2022
The United States and European Union have expressed concern that the OSCE Special Monitoring Mission to Ukraine continues to face restrictions to its freedom of movement in Ukraine. Read about the latest impediment to the SMM's monitoring ability and what the US and EU said about it.
February 11, 2022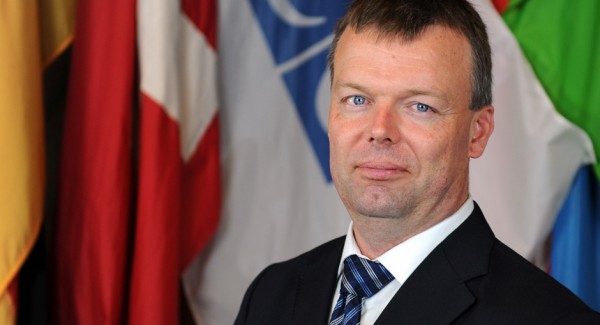 The Deputy Chief Monitor of the OSCE Special Monitoring Mission (SMM) to Ukraine, Alexander Hug, will visit Vienna, Austria, on 5-6 March.
March 5, 2015