Ice Rink at Rathausplatz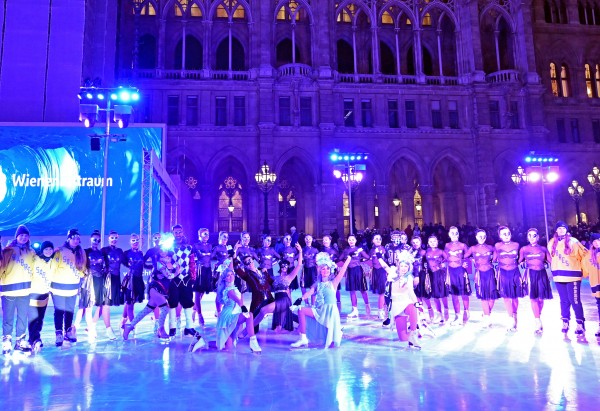 One of the highlights among Vienna's events looks back on a proud quarter of a century and is also equipped for a long future. The "Vienna Ice Dream" has been dressed up for its 25th birthday - City Hall Square, 9,000 m² of ice rink and the worldwide unique "Sky Rink" ice terrace sparkled and shone with a glittering glow on the opening evening.
January 23, 2020
A total of 9,000 square meters of ice, spread over two levels. The Vienna Ice Dream (Wiener Eistraum) is growing and will offer for the first time in the coming season the "Sky Rink", an opportunity to race across the ice on two levels.
December 19, 2018