IAEA - BOG Board of Governors Meeting
Due to recent developments, the Board of Governors of the International Atomic Energy Agency (IAEA) reprimanded Iran's behavior toward the UN nuclear watchdog. Previously, the latter had neglected to declare three undeclared sites with detected uranium traces. Now it is accused of lack of cooperation.
June 9, 2022
The International Atomic Energy Agency (IAEA) is seeking to convince more countries to join in giving IAEA inspectors wider access to locations and information as part of a push to further bolster the global nuclear non-proliferation regime.
February 2, 2022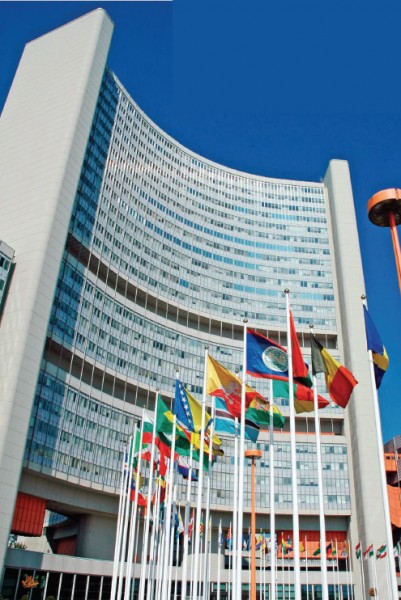 The latest information regarding COVID-19 measures, as recommended by VIC Medical Services for all persons entering the VIC, is provided on this page.
December 3, 2021 · Updated: December 6, 2021; 07:33
In Tehran Mr. Grossi met with Mohammad Eslami, the Vice President of Iran and Head of the Atomic Energy Organization of Iran, and Hossein Amir-Abdollahian, Minister of Foreign Affairs.
November 25, 2021
When addressing the board of governors in Vienna, Grossi said, that getting to know the new Iranian officials was a positive element and this will certainly help.
November 24, 2021
Discussions regarding the future of the Joint Comprehensive Plan of Action, also known as the Iran Nuclear Deal, are set to continue in Vienna. This has been confirmed by Austrian Foreign Minister Alexander Schallenberg and Iranian Foreign Minister Hossein Amir-Abdollahian. The Director General of the IAEA, Rafael Mariano Grossi, also announced to the IAEA Board of Governors that Iran has agreed to allow IAEA inspectors to service the agency's monitoring and surveillance equipment in Iran and replace their storage media. These developments come as US President Joe Biden has publicly expressed interest in returning to the agreement that his predecessor unilaterally withdrew from.
September 24, 2021
The IAEA Board of Governors met physically this week under the chairmanship of Director General Rafael Mariano Grossi in the Plenary Hall of the M-Building at the Vienna International Centre (VIC), and discussed the topics listed below.
September 17, 2021
Technical discussions between the IAEA and Iran have not yielded the expected results, and the lack of progress in clarifying the Agency's questions concerning the correctness and completeness of Iran's safeguards declarations seriously affects the ability of the IAEA to provide assurance of the peaceful nature of Iran's nuclear programme, according to Rafael Mariano Grossi.
June 8, 2021