Green Check app
Due to the low vaccination rate of about 65 percent and the exploding new infections, a lockdown for the unvaccinated is being imposed in Austria in the fight against the fourth Corona wave. The new rule has been in effect since midnight of Sunday to Monday. The measure will be monitored very consistently, and violations will be punished accordingly. About two million people are affected.
November 14, 2021 · Updated: November 14, 2021; 22:30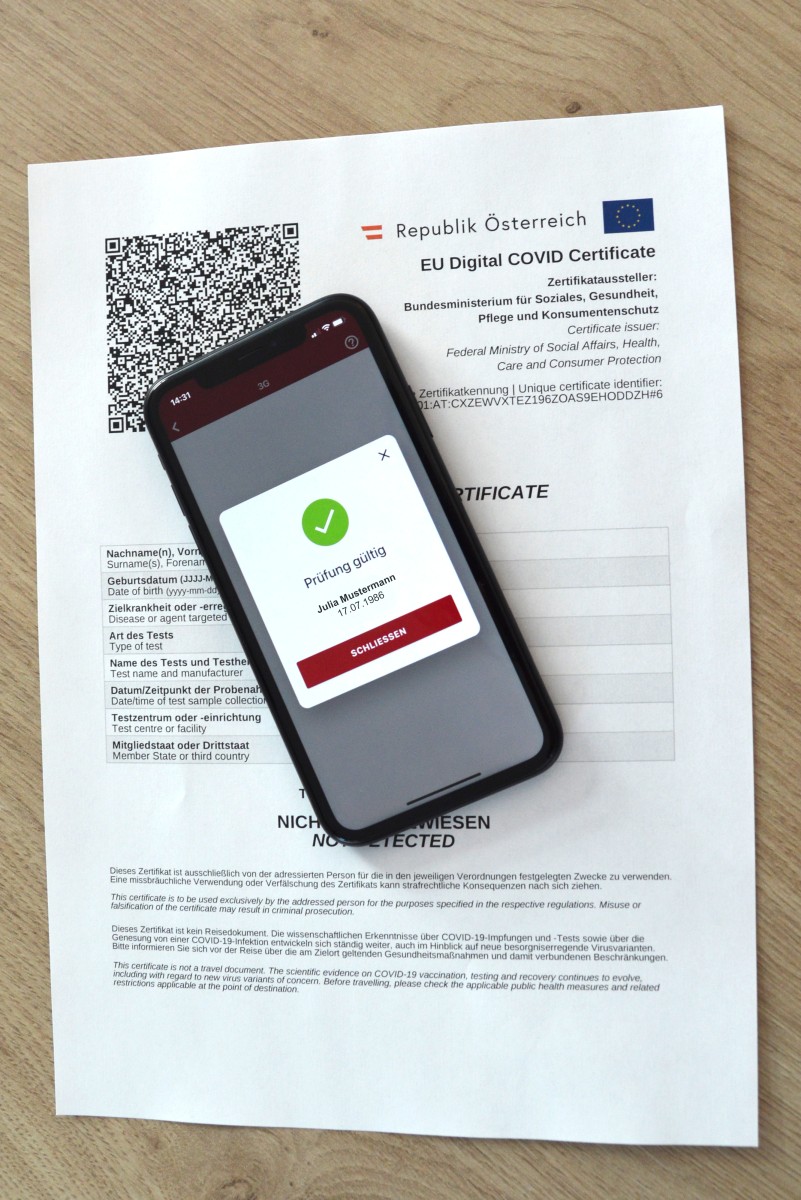 A new app known as Green Check is now widely available in Austria and has made verification of compliance with COVID-19 access rules much simpler. Read more about the new app and how it works.
November 12, 2021