Vienna in Airport Ranking only in Midfield
Lifestyle & Travel
›
More+
♦ Published: March 5, 2019; 10:10 ♦ (Vindobona)
According to a comparative study entitled "Airport Worldwide Rankings 2018" with 141 airports surveyed worldwide, Vienna International Airport (Flughafen Wien Schwechat) occupies only 49th place.
Vienna International Airport achieved a total score of 7.77, which is calculated on the basis of a weighted average of 7.8 for on-time performance, 8.2 for quality of service and 5.6 for passenger sentiment. / Picture: © Wikimedia Commons / Addd wiki at English Wikipedia [CC BY 3.0 (https://creativecommons.org/licenses/by/3.0)]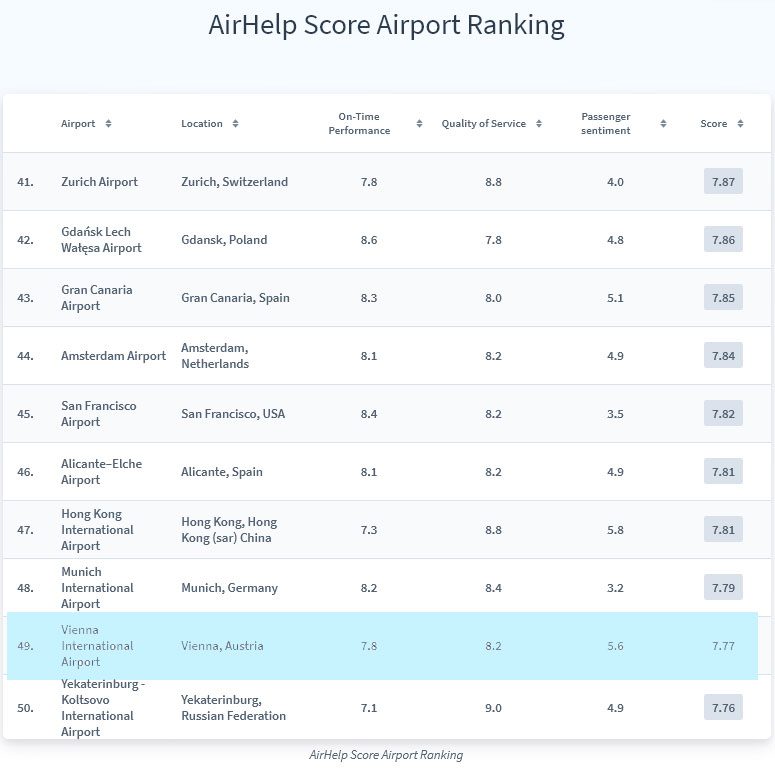 The study was prepared by AirHelp, a flight compensation company, and is based on data from December 22, 2017 to March 20, 2018.
The study author compared each airport using three different criteria to provide a full picture of how the airports perform.
They provide statistics on the quality of service, on-time performance, and the passenger experience of a given…