Vienna Belvedere Hosts 34th World Tour Guide Day
The World Day of Tour Guides, which has been held annually since 1989, will take place in 2023 on February 17 and 19 in cooperation with the Belvedere. An extensive and free program will be offered on two days at all three locations of the Belvedere.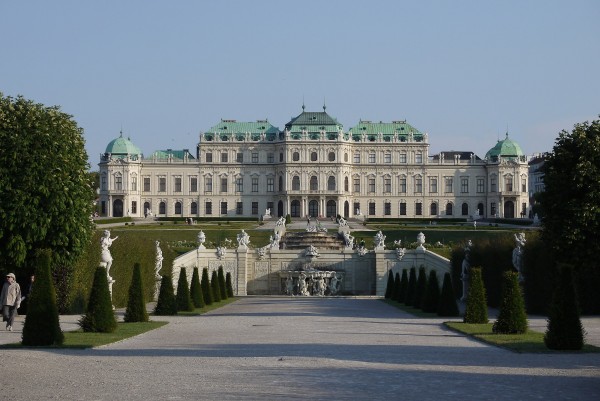 The Belvedere offers a free educational program on February 17 and 19 for the 34th World Tour Guides Day. / Picture: © Wikimedia Commons / Thomas Ledl [CC BY-SA 3.0 at (https://creativecommons.org/licenses/by-sa/3.0/at/deed.en)]
On February 21, 1985, the World Federation of Tourist Guide Associations was founded with its headquarters in Vienna. In 1989, the Congress of this World Federation decided to organize the "World Day of Tourist Guides", which is held every year around February 21.
The aim of this event is to show how much their city has to offer in terms of sightseeing and, at the same time, to demonstrate their professional competence.
This year, the World Day will take place in cooperation with the Austrian Gallery Belvedere at three different locations and on two days with an extensive program.
Guided tours, lectures and a children's program will be offered, and participation in the events and admission to the museum rooms are free of charge. Online registration for all events (except lectures) is required.
In the Upper Belvedere (Prinz-Eugen-Strasse 27, 1030 Vienna), the guided tour "Weird Birds" in the Picture Gallery offers an entertaining search for remarkable characters and original types; as a complement, there will be a guided tour in the famous Marble Hall. At the Lower Belvedere (Rennweg 6, 1030 Vienna), a guided tour will highlight the 300-year history of art and collections at the Belvedere.
The extensive lecture program as well as workshops for children will take place at Belvedere 21 (Arsenalstraße 1, 1030 Vienna). Architectural tours of Vienna Central Station also start there.
Inclusive World Day OF Tour Guides on Friday, February 17
The 34th World Day of Vienna Tourist Guides will take place at the exhibition The Belvedere. 300 Years of Art at the Lower Belvedere and is inclusive for the first time. The free of charge mediation offer is aimed at people with dementia or forgetfulness and offers multi-sensory tours for visually impaired and blind interested people. Deaf visitors will be supported by sign language interpreters during the art viewing.
World Day of Tour Guides on Sunday, February 19
On Sunday, visitors can expect guided tours, lectures, and a children's program at all three Belvedere locations: Inspired by Franz Xaver Messerschmidt's famous "Character Heads," an entertaining search for remarkable characters and original types will take place in the Picture Gallery at the Upper Belvedere.
Another guided tour is dedicated to the artistic decoration of the Baroque State Hall and the coming into being of the Austrian State Treaty. In the Lower Belvedere, Austria Guides lead visitors through the eventful 300 years of art, collection and contemporary history of the Belvedere. In Belvedere 21, in addition to lectures about the Belvedere by Patrizia Kindl, Hedy Fohringer, Regina Engelmann, Johann Szegö, Christine Triebnig-Löffler and Carles Batlle i Enrich, there will also be workshops for children. In addition, an exploratory tour will lead to Vienna's main train station.