The Oeuvre of Multitalented Jewish-Austrian Artist Arik Brauer
Arik Brauer, son of a Lithuanian Jewish shoemaker, is an Austrian-born painter, printmaker, poet, dancer, singer, and stage designer. The Jewish Museum Vienna celebrates him as a man and artist on his 90th birthday and presents the different facets of his work.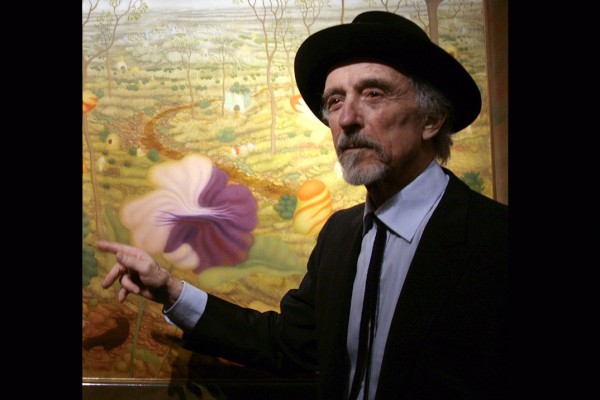 "I've always been a painter," is the reply Brauer gives when asked about how he found his way to art. Painting, architecture, music, dance, sculpture and poetry are just some of the areas in which he has successfully used his versatile talents. / Picture: © Wikimedia Commons / Manfred Werner - Tsui [CC BY-SA 3.0 (http://creativecommons.org/licenses/by-sa/3.0/)]
The Jewish Museum Vienna is showing the exhibition "Arik Brauer. All of My Arts" (Alle meine Künste), which was opened in the presence of an impressive crowd of guests.
The new show on the occasion of the 90th birthday of the all-round artist shows the different facets of his life and work and presents not only his artistic work, from painting, ceramics, music, dance, stage…