Austrian Armed Forces Will Control Embassies
The Austrian Armed Forces will once again assist the Vienna State Police with the protection and surveillance of embassies. This will allow the executive forces to intensify their operations against Covid-19, while the Armed Forces will take over embassy protection.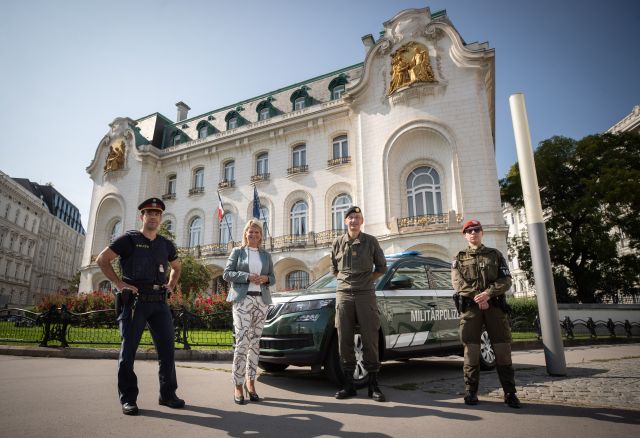 Federal Minister Tanner together with members of the Armed Forces and the police. / Picture: © Bundesheer / Daniel Trippolt
Soldiers of the military police will once again take over the surveillance of embassies and international institutions in Vienna.
This will take place according to the assistance request of the Vienna State Police Headquarters.
The Austrian Armed Forces provide support in security police tasks to relieve executive forces …