Vienna City Marathon 2019: Run Vienna – Enjoy Classics
Vienna has again and again been crowned the most livable city in the world. It is imperial, vibrant, and the perfect host city for thrilling events. Experience the impressive scenery of historic and modern architecture at a run past Vienna's most beautiful sights. The Vienna City Marathon will take place on 7 April 2019. Over 42,000 runners will take part in the event.
The Vienna City Marathon 2019 is celebrating its 36th anniversary on April 7. Enjoy the fantastic start in front of Vienna International Center. / Picture: © Wikimedia Commons / Wolfgang H. Wögerer, Vienna, Austria [CC BY-SA 3.0 (https://creativecommons.org/licenses/by-sa/3.0)]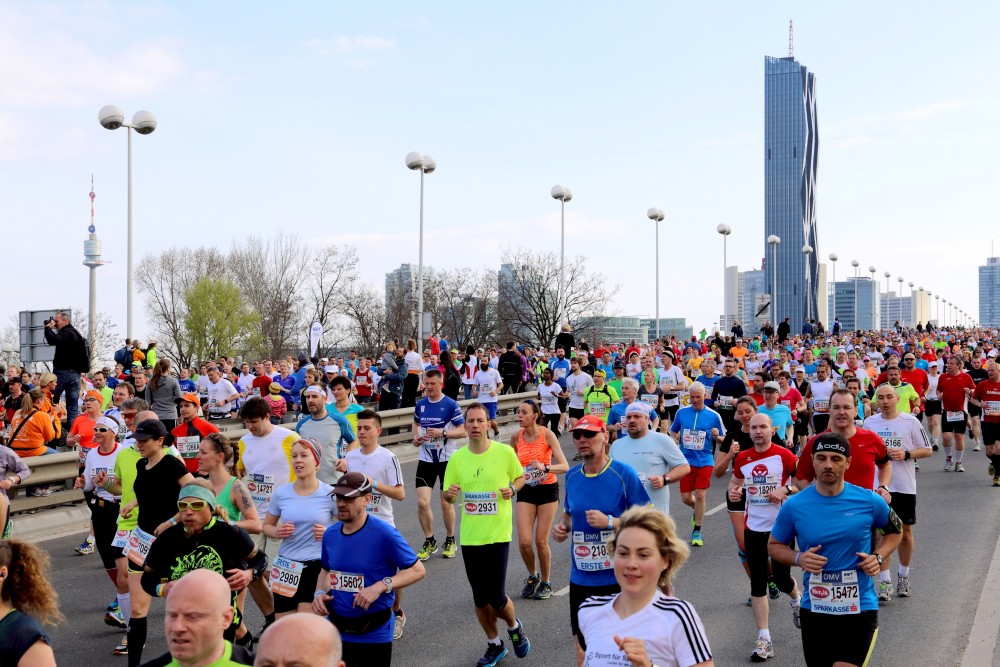 At the exciting main event on Sunday, 7 April 2019, there will again be competitions for participants of every age and ability.
Apart from the marathon over the classic distance, the half-marathon and relay marathon for teams of 4 people on the day of the marathon, there are children and youth competitions and a 10 km run that starts at the Giant Ferris Wheel one day…