Inflation in Austria falls to 2.0% in 2018
Business
›
More Business & Economics+
♦ Published: January 18, 2019; 23:15 ♦ (Vindobona)
According to calculations by Statistik Austria, the average inflation rate of the consumer price index (CPI 2015) was 2.0% in 2018, slightly below the level of 2017 (+2.1%) and well above the levels of 2016 and 2015 (+0.9% each).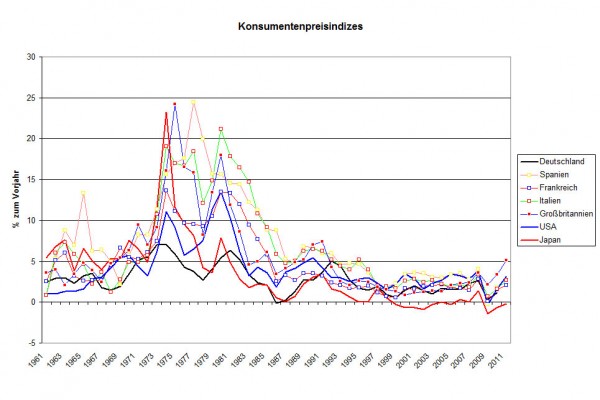 Average annual inflation rate of consumer prices in Austria at +2.0% in 2018 (HICP: 2.1%) / Picture: © Wikimedia Commons / Alex1011 [CC BY-SA 3.0 (https://creativecommons.org/licenses/by-sa/3.0)]
However, it remained well below the highest inflation rate of the past ten years (2011: +3.3%).
Over the course of the year, the inflation rate moved within a narrow range between 1.8% and 2.2%. Starting at 1.8% in January, it reached 1.9% in March and May, then 2.0% in June, rising to 2.2% in August.
An interim low of 2.0% in September was followed by another rise to…