Sponsored Content
Amerika Haus: Rushan Abbas About Concentration Camps in Xinjiang, China
Rushan Abbas, a Uighur American whose family members have been detained in China, spoke at the Amerika Haus Wien about various human rights violations against Uyghurs in China's Xinjiang province. In her presentation "China's Concentration Camps in a Muted World" she pointed out, that far West China's Uyghur people, a minority Muslim group, face a high-tech police state, cultural genocide, and mass detainment in modern concentration camps.
Rushan Abbas, Director of Campaign for Uyghurs, at the Amerika Haus, Friedrich Schmidt Platz 2, 1010 Vienna. / Picture: © Vindobona.org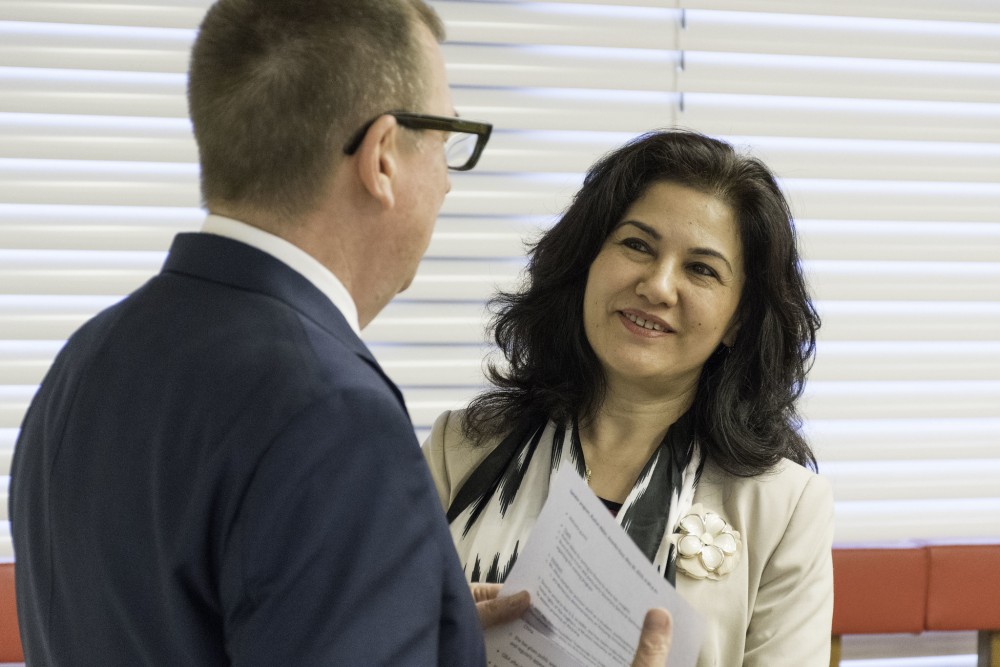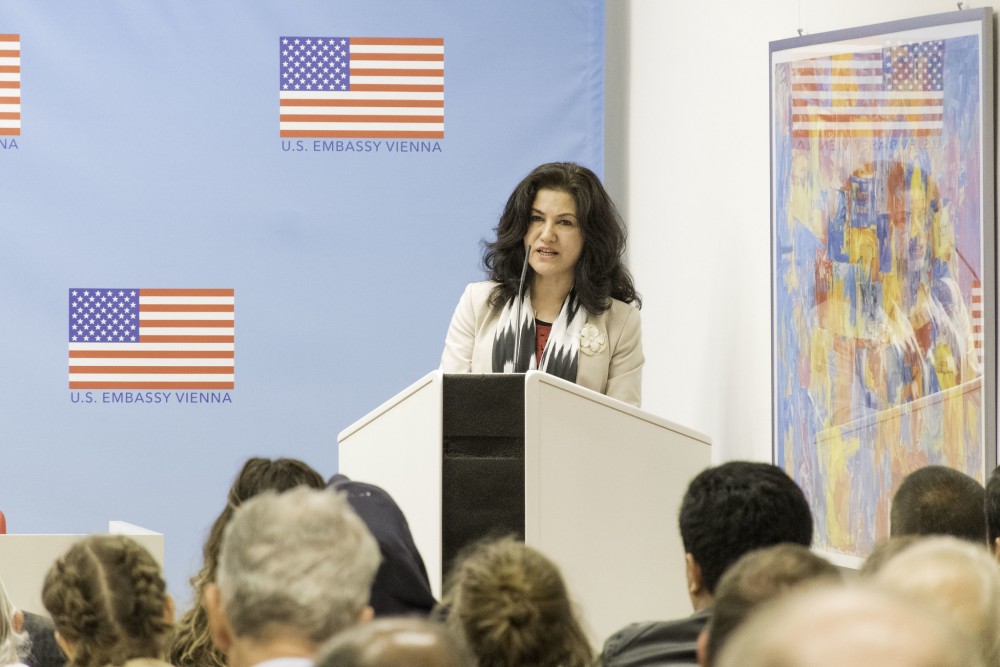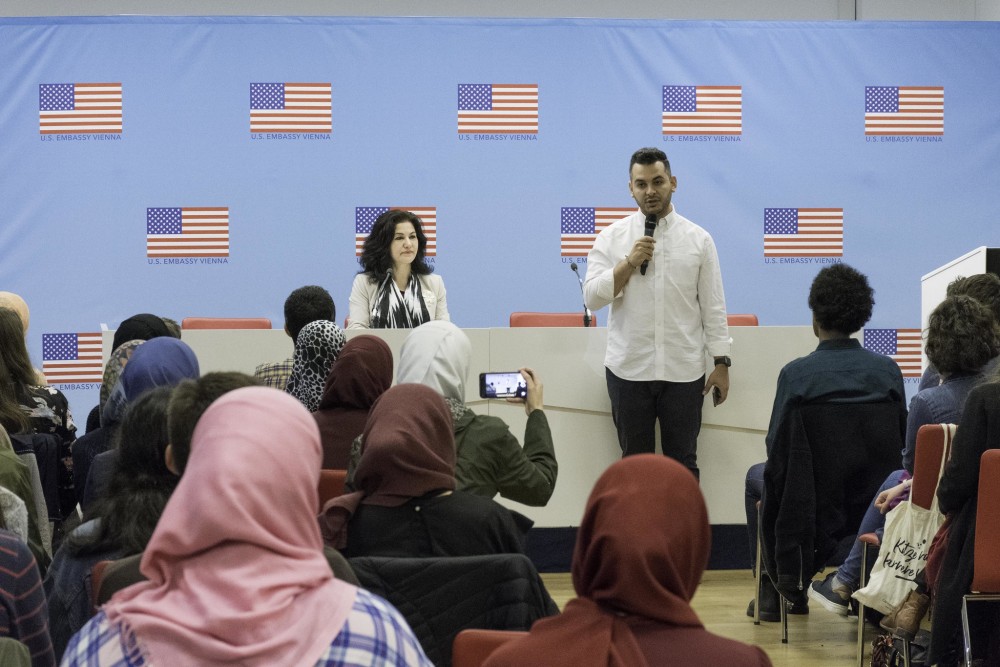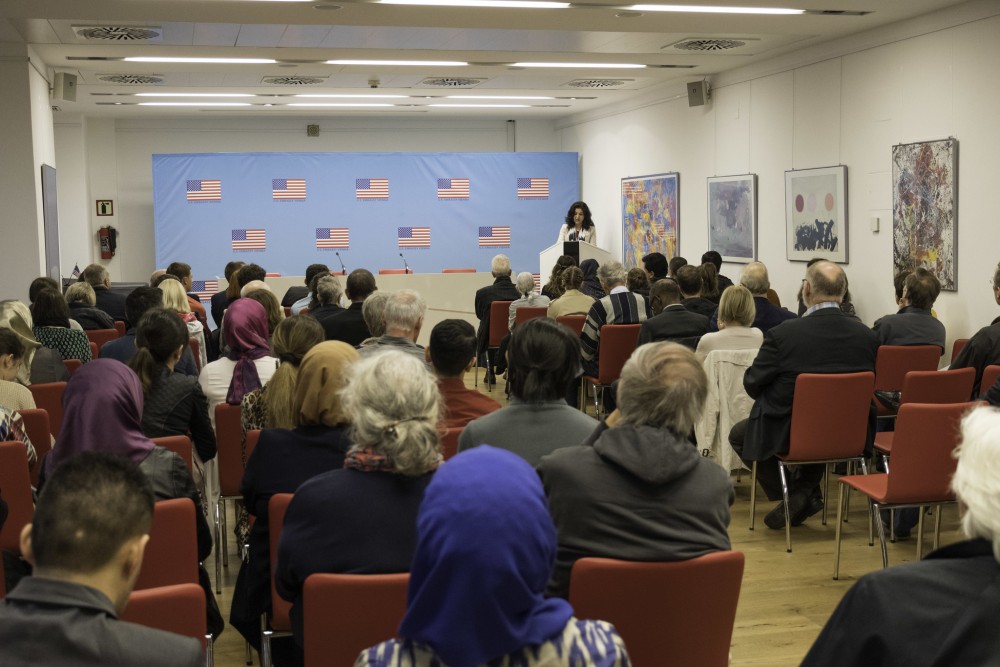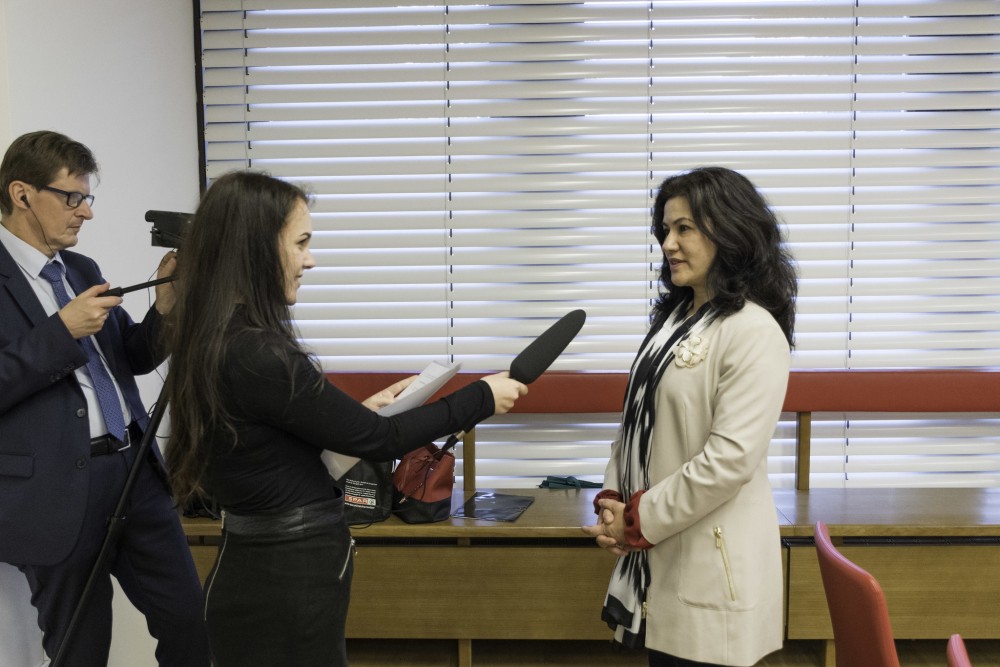 China has perfected the art of persecution over decades of Human Rights abuses and forced assimilation.
It's no longer about the freedom of religion, it's about survival for the Uyghurs today.
Rushan Abbas, Director of Campaign for Uyghurs, herself a Uyghur, came to Washington, D.C., to study, and started raising international awareness for this…