NPT - Treaty on the Non-Proliferation of Nuclear Weapons
Austrian Foreign Minister Alexander Schallenberg has once again called on the major international powers to reduce their stockpiles of nuclear weapons. The occasion was the anniversary of the nuclear weapons dropped on Hiroshima and Nagasaki.
August 5, 2022
The Find out more about this week's developments. Negotiations with Iran to save the nuclear agreement have resumed in Vienna. The Ukrainian ambassador, Vasyl Khymynets, recently criticized the Austrian police. Read about the latest developments in diplomacy in Vienna and Austria.
August 4, 2022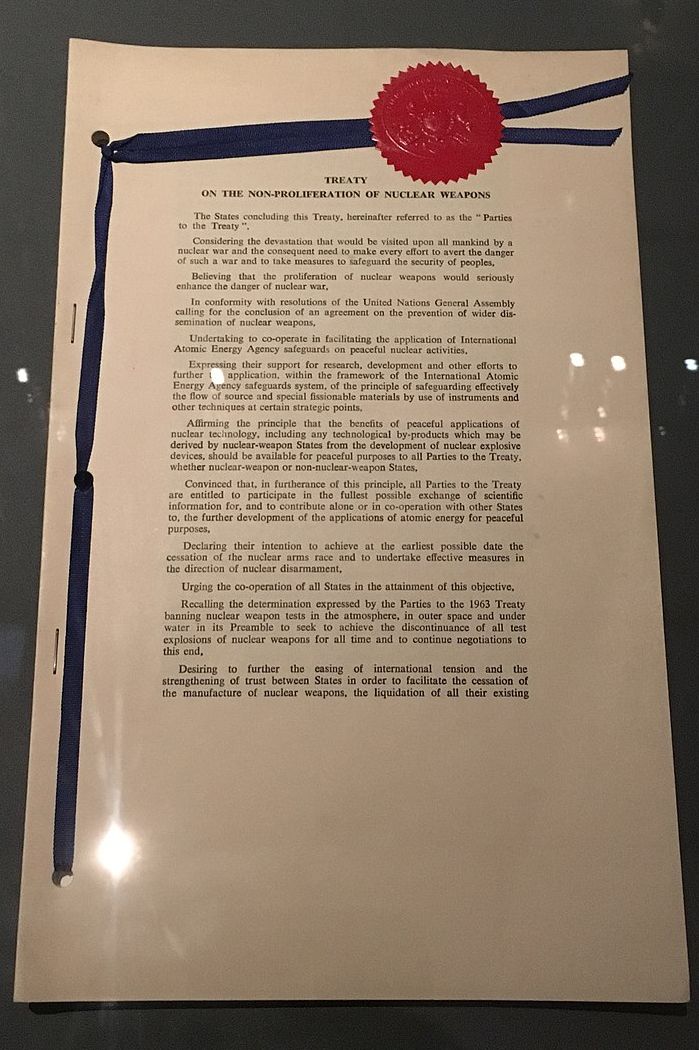 The UN Nuclear Non-Proliferation Treaty tenth review conference is held in New York after a two-year delay caused by the CoV pandemic. Even before Russia's war of aggression against Ukraine, nuclear disarmament had stalled. Now, reducing the nearly 13,000 nuclear weapons worldwide is becoming even more difficult.
August 1, 2022
The International Atomic Energy Agency (IAEA) is seeking to convince more countries to join in giving IAEA inspectors wider access to locations and information as part of a push to further bolster the global nuclear non-proliferation regime.
February 2, 2022
The Russian foreign minister's remarks raise hopes for further diplomatic efforts in the Ukraine crisis.
February 2, 2022
Russian Ambassador to Vienna H.E. Dmitry Lyubinsky has delivered a message about "Moscow's position on mutual security guarantees" from Russian Foreign Minister Sergey Lavrov to his Austrian counterpart Alexander Schallenberg.
February 1, 2022
Several heads of state - including Ursula von der Leyen, Jens Stoltenberg, Boris Johnson, Emmanuel Macron, Olaf Scholz, Mario Draghi, Charles Michel and Polish President Andrzej Duda, representing the Chairmanship of the OSCE - took part in a virtual meeting organised by the President of the United States Joe Biden, on Russia's continued military build-up in and around Ukraine and its implications for European and international security.
January 24, 2022
"We finally need concrete progress towards nuclear disarmament according to the obligations of the Nuclear Non-Proliferation Treaty, but unfortunately the development is going in the wrong direction", says Alexander Schallenberg.
January 10, 2022
The boss of the Vienna-based IAEA International Atomic Energy Agency Yukiya Amano is dead. The Japanese was 72 years old. The longtime Japanese diplomat held the IAEA's top job since December 2009. The cause of his death is unclear. According to IAEA, Amano passed away as a result of his illness. Amano's death comes at a time of increasing concerns and escalating tensions over Iran's nuclear program.
July 22, 2019 · Updated: July 24, 2019; 13:00