Eugene Young
The new US Ambassador to Austria Trevor Traina presented President Alexander Van der Bellen with his letter of accreditation at the Vienna Hofburg.
May 25, 2018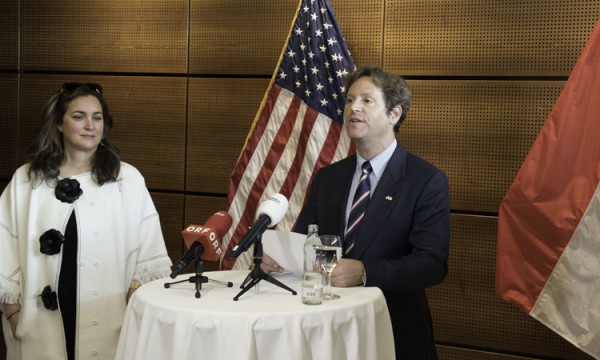 The new US Ambassador to Austria, Trevor Traina, grandson of Wiley T. Buchanan, the former US Ambassador to Vienna (1975 - 1977), has arrived in Vienna with his wife Alexis. In his first statement, he underlined the close bilateral relations between the two countries: "Austria was one of America's first friends and we are here to remind everyone how important that relationship still is today - over 180 years later."
May 19, 2018
The Foreign Relations Committee of the Senate in Washington D.C. has confirmed Trevor Traina, nominated by President Donald Trump, as the new US Ambassador to Austria. This was announced by both the State Department and the US Embassy in Vienna. The post has been vacant since January 2017 when Alexa Wesner was recalled from her post.
March 30, 2018