Current Information for Travel to Austria and Vienna
The strike by Eurowings pilots continues, and passengers in Vienna are also affected. After the strikes it has become known that already 18 flights have been canceled, will not be carried out tomorrow another 14 flights, the airport announced. Destinations in Germany such as Düsseldorf, Hamburg, Cologne and Stuttgart are particularly affected.
October 17, 2022
The current lockdown in Austria due to COVID-19 has yet again complicated entry regulations for travelers. Inform yourself of the latest entry requirements for air travelers arriving in Austria and testing options at Vienna International Airport.
November 25, 2021
Fully vaccinated foreign nationals, including Austrians, are now allowed to enter the United States again without requiring a "national interest exemption." Read about the latest update to US entry requirements and find out who qualifies for an exception.
November 9, 2021
After more than one and a half years, the US has ended the entry ban for travelers from the European Union on Monday, 8 November. This also allows for Austrians to finally fly to the United States again.
November 9, 2021
Starting on December 12, 2021, ÖBB - Austrian Federal Railways will change its annual timetable, which will bring a number of improvements and expansions to local and long-distance services for the rail year 2022. In total, ÖBB Austrian Railways is investing over 4.1 billion euros in modern trains by 2027. Find out about international and domestic connection extensions.
October 26, 2021
As a result of the increased spread of the COVID-19 Delta variant in the United States, Austria recently removed the US from its list of countries with low epidemiological risk. Here is an update of what this means for travelers from the United States coming to Austria.
September 24, 2021
The Vienna Tourist Board (WienTourismus) is targeting international luxury travelers in a fall advertising campaign across Europe and the USA in an attempt to boost Vienna's tourism industry. This campaign will include advertising for culinary events in Vienna like "Feed Your Soul," it will market Vienna as a destination for business meetings, and it will target Ultra High Net Worth Individuals. Read more about Vienna's various offers aimed at international luxury travelers.
September 22, 2021
There are still travel warnings regarding travel between the United Kingdom and Austria due to the spread of COVID-19 variants. Germany and some other EU countries are loosening restrictions on vaccinated Britons, but travelers should still expect to quarantine when traveling from Austria to the UK. Learn more about the latest travel restrictions between the two countries.
July 12, 2021
Travel to the USA from Austria is still restricted due to COVID-19, but the US Embassy Vienna has provided rules for National Interest Exceptions (NIE). Learn more about them before traveling.
July 8, 2021
The United States of America have re-evaluated their travel warning for Austria. Now, the State Department is advising to reconsider traveling, instead of completely discouraging traveling. Read more about the recommendations below.
June 9, 2021
Due to an increasing number of infection cases with the Indian mutation of Covid-19 in the United Kingdom, Austria has reintroduced a landing ban for airplanes coming directly from the UK.
May 25, 2021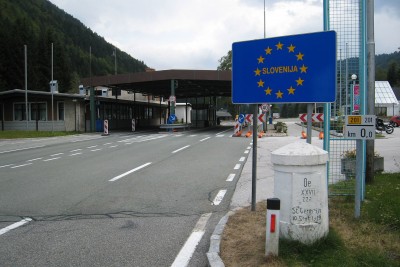 Since January 15, 2021, the electronic pre-travel clearance for travelers who want to enter Austria has been used more than 700,000 times. Although analogous forms can be submitted in exceptional cases, the online pre-registration has taken over and saves a lot of resources, which can be used for contact tracing and other measures, according to Austria's Health Minister Rudolf Anschober.
March 4, 2021