Cable Liner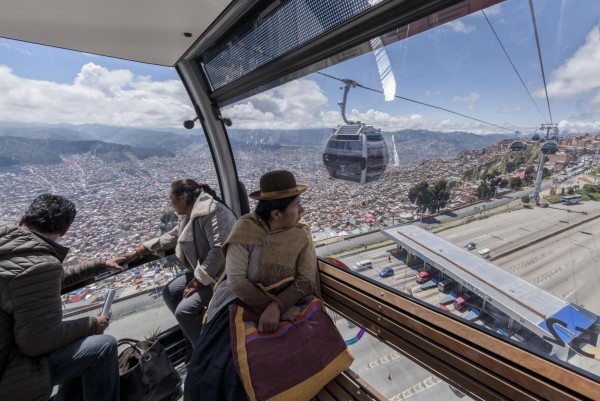 The world's largest ropeway network with a length of 33 kilometers in the Bolivian capital La Paz has recently been completed by a tenth and final line from Doppelmayr/Garavanta.
March 13, 2019
At London Luton Airport, Doppelmayr is building a cable car almost two kilometers long with a capacity of 2,720 passengers per hour and per route. This makes Luton Airport the second airport project in the UK after Birmingham for Doppelmayr. The Cable Liner is scheduled to go into operation in April 2021. Doppelmayr does not give details of the project turnover.
April 23, 2018
The Austrian Doppelmayr Group has been awarded the contract for a 3S installation (tri-cable ropeway) in the Russian Olympic location of Sochi.
January 20, 2011
Doppelmayr, The aerial and surface ropeway manufacturer from Vorarlberg underwent a slight drop in sales, but net income hasincrea sed significantly. Cautious optimism is being shown.
December 1, 2010