Sponsored
Page 2/2
Brazil
The Brazilian government is fighting for the realization of the controversial Belo Monte project, whose approval has been blocked in court.
March 3, 2011
The Austrian technology group to supply major equipment for Belo Monte hydropower plant. Furthermore, Andritz is in negotiations with Montes del Plata.
February 15, 2011
The French consortium Alstom, together with the German Voith and the Austrian Andritz, jointly supply the Brazilian Hydroelectric Project.
February 11, 2011
From January to November 2010, Austrian foreign trade grew substantially. Imports and exports increased by 15.8%
February 5, 2011
The Austrian producer of energy drinks reached its best results ever in 2010 thanks to the markets in Turkey, Japan and Brazil.
January 22, 2011
The Austrian technology group supplies equipment for a pulp mill in Eldorado, Brazil.
January 22, 2011
The Austrian export economy can benefit massively from the solid demand from Asian and South American emerging markets.
January 12, 2011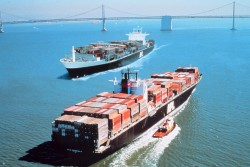 Given the high growth rates in the past year, the Austrian export economy shows itself also optimistic for 2011.
December 22, 2010
After being sharply criticized by church organizations because of a construction project in Brazil, the plant manufacturer now turns to the public.
December 6, 2010
By 2015, the Chairman of the Board of the Austrian steel group, Wolfgang Eder, intends to achieve sales over € 15b billion through expansions.
December 6, 2010
RHI pursues ambitious growth plans. Higher sales and profits are to be generated mainly through expansion in emerging markets.
October 29, 2010
With a surprisingly positive quarterly result, the motorcycle manufacturer KTM shows its old strength. All expectations have been exceeded.
October 22, 2010
The Austrian steel company Voestalpine has benefited from strong economic recovery in the first quarter of 2010/11 and has by far exceeded earnings expectations of analysts.
August 20, 2010