Bavaria
Restrictions on freedom of travel due to the Corona pandemic will be discontinued. The only country for which restrictions remain in place for the time being is Italy. A further evaluation is planned next week.
June 3, 2020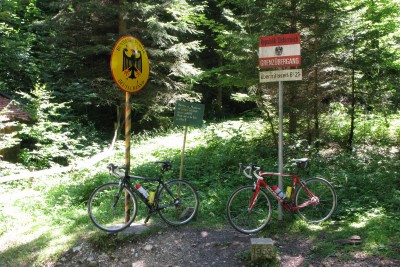 The gradual opening of the borders between Austria, Germany and Switzerland will begin as early as Friday. From May 15th onwards there will only be spot checks at the borders between Austria and Germany, both countries announced. From 15 June, the borders are to be opened completely. Opening to Italy is not an issue for the time being.
May 13, 2020
The Upper-Austrian regional bank continues its growth course and underlines its financial stability and independence.
April 6, 2012
The German bank has taken action against the employee fund which is accused of having misled the management about Hypo's equity base.
August 10, 2011
The issue Hypo Alpe Adria preoccupies not only the Austrian justice: Bavaria's Prime Minister Horst Seehofer defended the sale to Austria.
December 8, 2010
In 2007, when the Carinthian Hypo Group Alpe Adria was sold to the BayernLB, there were many critical technical opinions. The Bavarians bought despite them.
December 5, 2010
56 gas stations in the German states of Thuringia and Saxony go to a subsidiary of the Polish oil group PKN Orlen.
November 19, 2010