Antony Blinken
As the details of a resumption of the 2015 nuclear agreement (JCPOA) continue to be discussed in Austria, the host country of the "Iran Nuclear Talks," two Iranian-Austrians, Kamran Ghaderi and Massud Mossaheb, have been imprisoned in Iran for years on charges of alleged espionage.
December 14, 2021
Amid growing tensions between Russia and Ukraine, Russian Foreign Minister Sergey Lavrov is meeting with Foreign Minister Linhart at the annual Ministerial Council of the Organization for Security and Cooperation in Europe (OSCE) in Stockholm, Sweden. Read about their meeting as well as Linhart's agenda for the summit.
December 2, 2021
Since President Joe Biden took office, more than 20 US diplomatic officials in Vienna have already reported symptoms resembling the mysterious brain disease Havana syndrome. According to the State Department, the number of cases of the disease is greater in Vienna than in any other city except Havana. But what's behind it?
July 21, 2021 · Updated: July 21, 2021; 16:20
At the Global Anti-IS (Anti-Daesh) Coalition Meeting in Rome, Austrian Foreign Minister Schallenberg and his European and global counterparts discussed how to best combat the current threats of Islamist terrorists.
June 29, 2021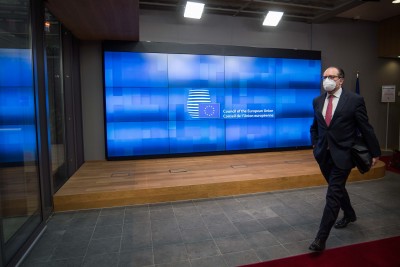 At the EU's Foreign Affairs Council, Austria's Foreign Minister Alexander Schallenberg and his colleagues had the chance to confer with the new U.S. Secretary of State Antony Blinken. Besides that, the agenda of the Council included targeted sanction against Russian officials and the difficult situations in Myanmar and Hong Kong.
February 23, 2021