Sponsored
Page 1/1
AWO AussenwirtschaftsCenter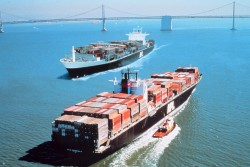 The Austrian Federal Economic Chamber (WKÖ) sees excellent delivery and investment opportunities for the domestic economy in Central Asia.
April 6, 2011
Great interest of Austrian companies at the Austria Foreign Trade Forum on Export and Investment Opportunities in Southeastern Europe
April 2, 2011
Foreign Trade Austria (Außenwirtschaft Österreich, AWO), sees good opportunities for domestic firms in Italy's steel industry.
March 31, 2011
AWO has been leading companies to international financial institutions: the World Bank annually awards about $ 70bn in loans for development projects
March 15, 2011
Big opportunities in consumer goods & lifestyle, plastics and automotive industries were informed in Vienna, Linz and Graz by Außenwirtschaft Österreich (AWO, Foreign Trade Austria).
March 11, 2011
The Austrian Institute for Economic Promotion (WIFI) functions as a partner of the Russian government in the framework of the management training program
December 21, 2010
"Romania is an important market in Eastern Europe for the Austrian economy. Its great importance for us is proved by the fact that Austria is by far the largest investor in Romania"
September 23, 2010