Newsletter: Vienna International News
A recent survey shows that Vienna's infrastructure and quality of life are location advantages for Vienna as an industrial location, but the proximity to eastern European and other eastern markets declines in importance. Only 40 percent of the 172 surveyed Viennese industrial companies see the proximity to the eastern EU countries as an advantage,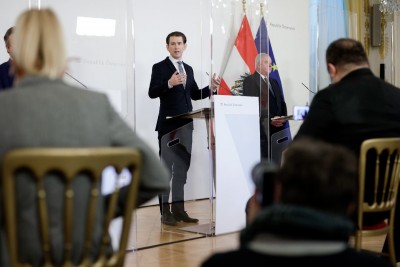 Vienna, Lower Austria and Burgenland have decided to extended the current lockdown until April 18. After discussions with experts and Austria's government, an extension of initially planned "Easter rest" was announced, because of the critical situation in the intensive care units in eastern Austria.
Austria's Women's Affairs Minister Raab sharply criticized Turkey's withdrawal from Istanbul Convention at a high-level EU conference with other EU Ministers for Women's Affairs. According to Raab, "Turkey's decision disregards and endangers the lives of millions of women and girls."
One year after Austria's accession to the EU in 1995, the first projects with the help of the European Union were established in Vienna. 25 years later, in 2021, Vienna looks back at the hundreds of projects, which improved various aspects of the city and were only possible due to the funding provided from the European Union.
The number of unemployed Austrians has decreased significantly in March compared to the previous month. About 56,000 fewer people have been reported unemployed, while the number of people in training at the Austrian Arbeitsmarktservice (AMS) has increased. This is likely due to the recent measure, which provides training priorities in areas where there is a particular demand for qualified workers.
The former, so-called "Vindobona" train connection between Vienna and Prague could be soon reinstated again. Talks between Austrian and Czech politicians have been positive for a connection between the two countries' capital cities, which would especially benefit Austrians from the Waldviertel, a region in the northwest of Lower Austria.