Newsletter: Vienna International News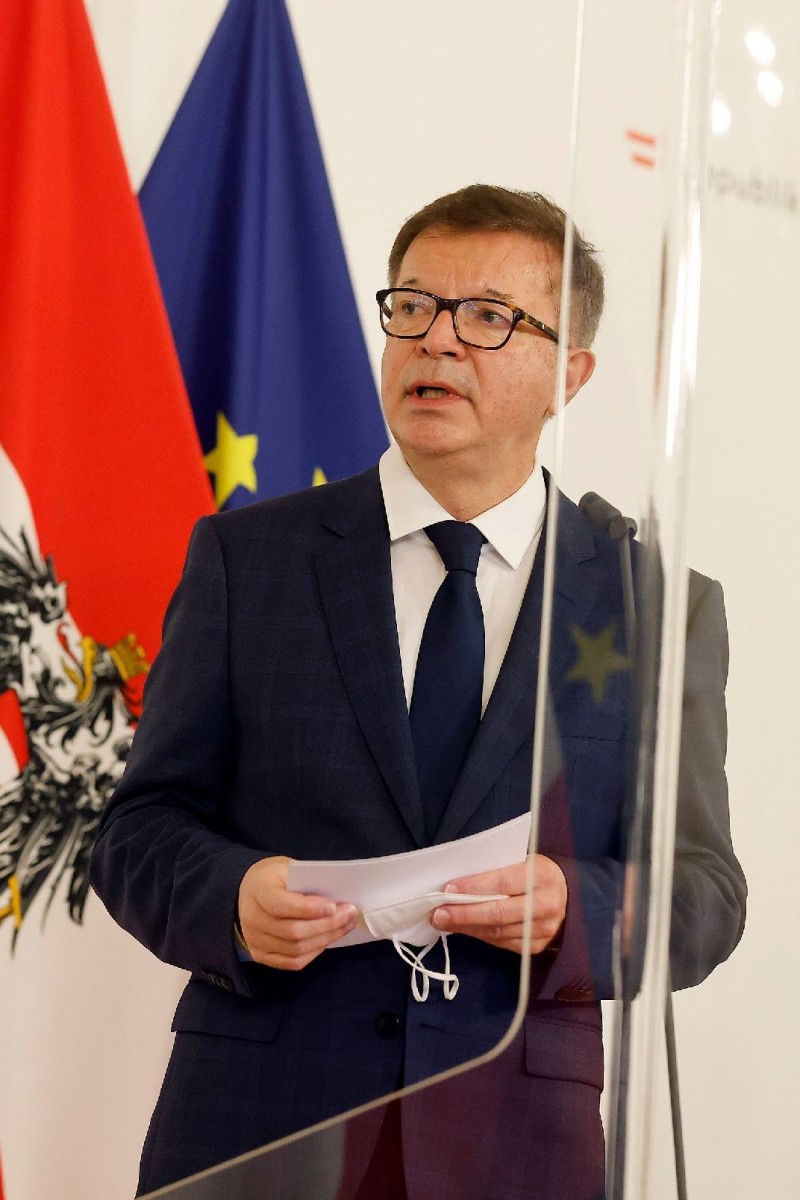 In a recent adaptation of the appropriate decree, Austria's Health Minister Rudolf Anschober implemented a possible FFP2 mask obligation order by local authorities for certain outdoor areas. According to the Health Minister, the face mask is an important factor in decreasing the spreading of the Covid-19 mutations - even in crowded outdoor areas.
Austria's Minister of Economics Margarete Schramböck welcomes the European Commission's document on a new EU trade strategy. The proposal incorporates various topics that will determine the EU's trade strategy for the next few years. Lessons learned from the Covid-19 crisis with regard to inner-European policy as well as international trade is accounted for in the proposition.
In a recent survey published by the European Parliament, the EU loses approval in Austria. Almost half of the Austrians survey believe that the European Union moves in a completely wrong direction, while only 35 percent believe the opposite. Compared to the numbers from 2019, the EU is losing support in Austria.
Vienna's airport, which is also known as Vienna International Airport (VIA) or Flughafen Wien, continues to suffer massively from the COVID 19 pandemic. The passenger decline that has been taking place since February 2020 has continued in the new year. The airport recorded a decline to just 198,295 travelers. Only cargo volumes remained stable.