Newsletter: Vienna International News
At a video conference, Macron, Merkel, Rutte, Von der Leyen, Michel and Kurz have agreed that the EU needs to act decisively and jointly against a terrorism and extremism. Following the recent terrorist attacks in France and Austria, the politicians demand further discussions about the future procedure of the fight against terrorism.
At the presentation of the 28th Eurochambres Economic Survey, President of the Association for European Chambers of Commerce Leitl demands "immediate help" for businesses affected by the Covid-19 pandemic. According to him, the survey results show sharp declines in many economic indicators.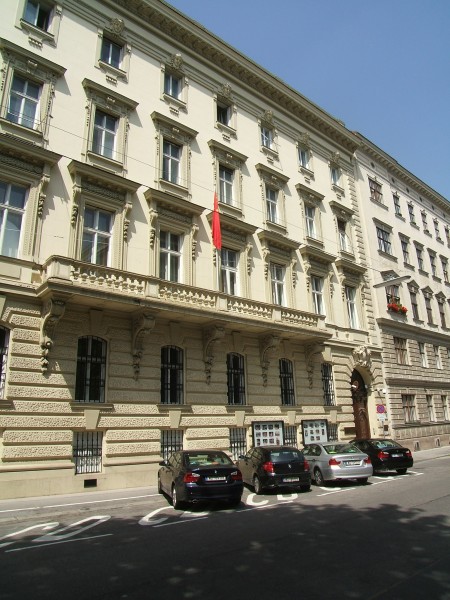 The Embassy of the People's Republic of China in the Republic of Austria is located at Metternichgasse 4 in the 3rd district of Vienna, near the Belvedere Palace. The building in which the Embassy is located is also known as Palais Bratmann-Thorsch and was formerly the residence of Austrian-Jewish industrialists and bankers.
The Austrian government has decided to support Syrian refugees in Jordan and Lebanon with EUR 1 million. The Chancellor, Vice-Chancellor and Foreign Minister are sure that by supporting Austrian NGOs, the aid will "be helping directly in the crisis regions of the Middle East".