Newsletter: Covid-19 Creates a Number of Unique Opportunities
While the Third World War is raging backstage between the USA and China for world supremacy in 5G infrastructure, Huawei wins another milestone in Vienna. Digital City Councilor Peter Hanke has set the goal "Vienna should become the first city in Europe with a complete 5G network". The city is supporting the network expansion with 20 million euros.
Laudamotion closes its base in Vienna on 29 May, 300 people lose their jobs. The trade union Vida did not agree to an ultimatum by the airline, which would have brought a new collective agreement with significantly lower wages.
Austrian biotech company Apeiron Biologics AG, which is currently working on a drug to treat the coronavirus, announces financing round for the further development of the COVID-19 drug APN01.
Andrea Mayer, former Head of the Arts and Culture Section and current Cabinet Director of Federal President Alexander Van der Bellen, was presented to the public at a press conference today as the successor to Ulrike Lunacek as Secretary of State for Arts and Culture.
Hygiene Austria LP GmbH, founded only 4 weeks ago by a cooperation of Lenzing AG and Palmers Textil AG with the aim of producing and selling protective masks for the domestic and European market, was made known to a wider public today by the visit of Federal Chancellor Kurz and Minister of Labour Christine Aschbacher, and two weeks ago by the visit of Federal Minister Margarete Schramböck.
Minister of Finance Gernot Blümel announced that the budget for coronavirus short-time work will be increased from ten billion to twelve billion euros.
Every crisis also opens up opportunities e.g. to revise your current strategy and to develop a new one - and time to consider new markets to expand to. Austria stands out in Europe as a highly developed business location and has weathered the crisis well so far.
As of 29 May Croatia will open its borders for Austrian, Slovak, Czech and Hungarian citizens, Croatian Tourism Minister Gari Cappelli said in a statement. Additionally, the Croatian Ministry of Interior Affairs gave detailed information on requirements for entry in Croatia.
The worldwide travel restrictions and flight cancellations resulting from Covid-19 have had a major impact on the development of traffic and earnings AT Vienna International Airport (Flughafen Wien Group). In April, the Group recorded a decline of 99.6% in the number of passengers and 99.5% at Vienna International Airport. Revenues for Q1/2020 fell by -9.0% to € 161.4 million.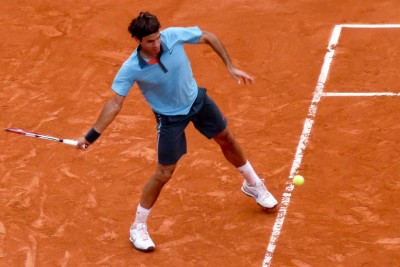 With immediate effect, many recreational facilities are subject to numerous relaxations, but entering and using sports facilities is not yet fully possible again. So what is allowed?