Newsletter: About the Vienna Opera Ball, Alma Zadić, Mission Sophia and a New HQ Agreement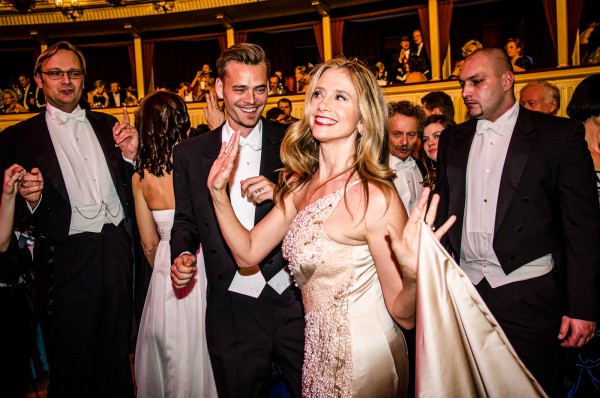 At the Vienna Opera Ball on February 20, 2020, the Vienna State Opera will be transformed into possibly the most famous ballroom in the world. The so-called "Ball of Balls" is an Austrian society event and creates encounters between artists, politicians, business people and diplomacy.
Former refugee from the war in Bosnia and Herzegovina, Alma Zadić commits herself to work with passion and all her strength for a policy of unconditional human rights and social justice.
The Austrian Federal Economic Chamber has set up a central contact point in Vienna for companies that have requests in connection with the coronavirus. The "Coronavirus Infopoint" brings together all information from Austria and abroad on this topic.
The EU foreign ministers have reached a basic consensus for a military mission to monitor the UN arms embargo on Libya. The EU naval operation "Sophia" in the Mediterranean Sea off Libya, however, will be terminated, Foreign Minister Alexander Schallenberg said in a statement after the Foreign Affairs Council meeting.
1,487,020 people or 16.7% of the population in Austria are foreign nationals. Read which are the 15 largest foreign nationalities in Austria?
The Council of Europe Convention on Laundering, Search, Seizure and Confiscation of the Proceeds from Crime and on the Financing of Terrorism, which has already been ratified by 35 member states of the Council of Europe, is now also being discussed in the Austrian National Council.
An amendment to the Headquarters Agreement between Austria and the OPEC Fund for International Development (OFID) is intended to bring the 1981 Convention up to date and comparable with modern Headquarters Agreements.
The new Permanent Representative of Monaco to the United Nations Office at Vienna (UNOV), Mr. Frédéric Labarrère, presented his credentials to the Director-General of UNOV, Ms. Ghada Waly.
The Salzburg native, who has almost 30 years of experience in banking and real estate business with Erste Group, was chosen to lead Erste's commercial real estate coverage and financing.
According to the Ministry of the Interior, the security concept and the security measures in and around the Vienna State Opera are impressive. In total, up to 300 police officers are deployed at the Opera Ball. These include two Dutch shepherd dogs which searched the State Opera for explosives and other suspicious objects.
The Albertina Museum in Vienna dedicates its spring exhibition 2020 to the "Hahnloser Collection", one of the most important Private collections of French modernism. The collection was created between 1905 and 1936 and includes works by Pierre Bonnard, Ferdinand Hodler, Henri Matisse, Cézanne, Renoir, Toulouse-Lautrec, Van Gogh and Félix Vallotton.