Newsletter: Vienna Honours Soros for CEU Investment
The investor, philanthropist and sponsor of the CEU Central European University, George Soros, has been awarded the Grand Decoration of Honour in Gold for Services to the Province of Vienna.
At the opening of the renovated premises of the Austro-American Society (ÖAG - Österreichisch-Amerikanische Gesellschaft) in Vienna's Stallburggasse, Chancellor Bierlein, US Ambassador Trevor Traina and live from Washington D.C., Austria's new ambassador to the USA, Martin Weiss congratulated, among others.
Preparations are in full swing for the first world exhibition in an Arab country. The construction phase of the Austria Pavilion has also begun.
Alexander Schallenberg travelled to Saint Petersburg to sign a declaration with his Russian counterpart Vladimir Medinsky on the programme of the "Year of Literature and Theatre Austria".
A recent economic report by the OECD (Economic Surveys: Austria 2019) examines the impact of weak foreign demand, uncertainties in world trade and an ageing population on the prospects for the Austrian economy.
In the first nine months of 2019, 7,610 persons were granted Austrian citizenship, including 1,416 former EU citizens. More than half of them are women. The trend of rising naturalisation figures thus continues.
With 33 million inhabitants, Uzbekistan is the most populous country and Austria's second largest export destination in Central Asia.
In its assessment of the budget planning of the euro states, the European Commission has established that Austria fulfils the requirements of the EU Stability and Growth Pact in its budget planning for 2020.
OPEC's Chief Mohammad Sanusi Barkindo released its 2019 World Oil Outlook, in which the OPEC states that the oil market may have upside potential in 2020.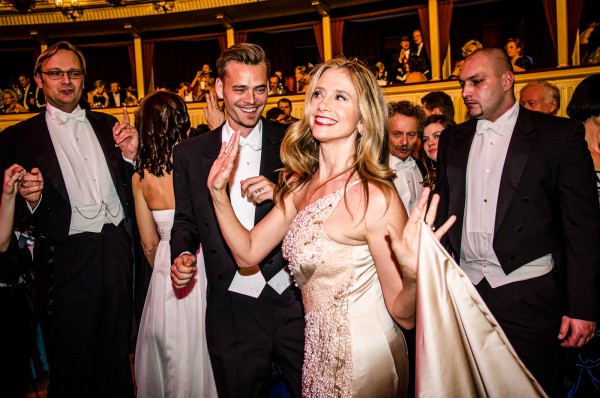 At the Viennese balls, 520,000 ball guests are expected this season, one of whom will spend an average of 290 euros.
"Emmy", a Berlin-based start-up and electric scooter sharing company is rolling into Austria. The scooters are now also available for short-term rental in Vienna in addition to major German cities. Further Austrian cities are to follow.
The Jewish Museum Vienna presents the new exhibition "Lady Bluetooth. Hedy Lamarr". Hedy Lamarr, born in Vienna in 1914, made a career in Hollywood as an actress and was crowned "the most beautiful woman in the world". In addition, the world owes her one of the most far-reaching inventions without which mobile telephony, WLAN or Bluetooth would be unthinkable today.