Newsletter: About Qatar, Russia, India and Infrastructure
The 38 year old Emir of Qatar, Sheikh Tamim bin Hamad Al-Thani, who 5 years ago ascended the throne as successor of his father Hamad bin Khalifa Al Thani and is now fighting under pressure of his neighbours, especially Saudi Arabia, for the survival of his monarchy, came to an official visit to Austria to talk about business.
The effects of the amendment to the contract on gas supplies from Russia to Austria signed last year become visible. A meeting in Moscow between Rainer Seele, Chairman of the Executive Board of OMV, and Alexey Miller, Chairman of the Gazprom Management Committee, revealed that gas deliveries between January 1 and March 5, 2019 increased by 32.9 per cent compared to the same period last year.
Seeing an upsurge in its inbound tourists in 2018, a representative of the Austrian National Tourist Office said it received over 1.9 Indian tourists - an 8.6% rise over the last year.
Karin Kneissl, Austrian Minister for Europe, Integration and Foreign Affairs accompanied by senior officials of her Ministry recently visited India. The visit of Minister Kneissl is part of the regular exchange between the two countries. During the visit, Minister Kneissl had a meeting with External Affairs Minister, Smt Sushma Swaraj, in New Delhi.
According to a comparative study entitled "Airport Worldwide Rankings 2018" with 141 airports surveyed worldwide, Vienna International Airport (Flughafen Wien Schwechat) occupies only 49th place.
Until 2024, Vienna will finally get a central and modern long-distance bus terminal, which will also become a flagship and showpiece for arriving tourists. 200,000 arrivals and departures of long-distance buses with around five million passengers per year are to be realized at the new terminal in Leopoldstadt directly next to the Dusika Stadium.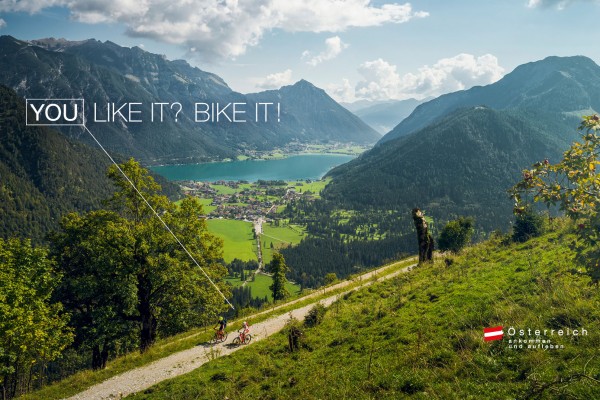 At the international tourism trade fair 2019 in Berlin, Austria presents itself above all as an attractive cycling holiday destination. At the centre of the trade fair appearance: the cycling campaign "You Like it? Bike it!"
During a visit by President of the Republic of Lithuania, Ms. Dalia Grybauskaitė, to the Presidential Chancellery of Federal President Alexander Van der Bellen, they both agreed to continue to cooperate closely in the fight against climate change.
The Austrian Parliament celebrates 100 years of the first session of the Constituent National Assembly and 100 years of women's suffrage with an event commemorating the first eight female members of parliament. In her welcoming address, the Second President of the National Council, Ms. Bures, referred to what the eight women of the first hour had fought for, for the eight-hour day, for unemployment benefits, for social welfare and for the opening of educational institutions.
The Vienna Restaurant Week (Wiener Restaurantwoche) enters its next season. Dozens of Vienna's top restaurants offer great menus at a reduced fixed price from March 18 to 24.
Sponsored Content
The Concordia Ball, the most important ball held annually at Vienna City Hall, will take place on Friday, 14 June 2019 under the motto "Una Notte Italiana". If you have always dreamed of elegantly waltzing through a festively decorated ballroom, look no further! Grab your dancing shoes, dress in your best gown and enjoy a stunning experience in the home town of the Waltz!