Newsletter: International Missions and International Organizations
The Main Committee of the Austrian National Council recently approved the continuation of numerous deployments to international missions, including tasks in the framework of the OSCE Special Observation Mission to Ukraine, the OSCE Mission to Moldova and the EU Mission to Georgia, where, inter alia, cooperation with the OSCE is taking place.
At a time when tensions between Serbia and Kosovo are once again rising due to the dispute over Kosovo's own army, Austria has decided to extend its deployment within the framework of the multinational peacekeeping operation in Kosovo (KFOR) until the end of 2019 with a contingent of up to 600 members of the armed forces.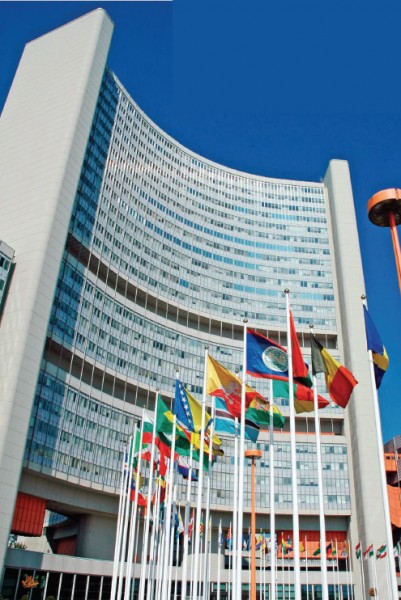 What's ahead for the IAEA and its global agenda in 2019? Here is a preview of selected and important meetings and events at the IAEA.
The report by the United Nations Office on Drugs and Crime (UNODC) was presented by UNODC Executive Director Yury Fedotov at a special event of the Commission on Crime Prevention and Criminal Justice (CCPCJ) with Austrian Foreign Minister Karin Kneissl. Drawing on information from 142 countries, the report examines trafficking trends and patterns, and puts the spotlight on human trafficking in armed conflict.
The United Kingdom and UNODC have signed two new funding agreements with a joint worth of EUR 10.13 million to strengthen UNODC's anti-corruption activities.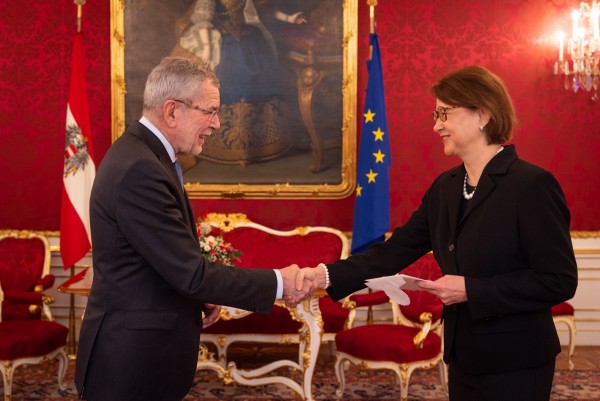 The new Ambassador of the Republic of Finland to Austria, H.E. Ms. Pirkko Mirjami Hämäläinen presented Austrian Federal President Alexander Van der Bellen with her letter of accreditation at the Vienna Hofburg.
The British FCO Foreign & Commonwealth Office has confirmed that Mr. Neil Bush will take over as the new Head of the UK Delegation to the OSCE in Vienna in March 2019. He succeeds Ms. Sian MacLeod OBE, who has held this position since August 2015.
Following her appointment by the Austrian Council of Ministers in April last year, Dr.a Gabriela Sellner has now been accredited as Head of the Permanent Mission to the United Nations (Vienna), IAEA, UNIDO and CTBTO.
The new Permanent Representative of Nicaragua to the United Nations (Vienna), Carlos Morales Dávila, presented his credentials to the Director-General of the United Nations Office at Vienna (UNOV), Yury Fedotov.
The new Ambassador of the Sultanate of Oman to Austria, H.E. Mr. Yousuf Ahmed Hamed Aljabri presented Austrian Federal President Alexander Van der Bellen with his letter of accreditation at the Vienna Hofburg.
The American director Wes Anderson, known from films such as "The Grand Budapest Hotel" or most recently "Isle of Dogs", and his partner, the writer and costume designer Juman Malouf, were invited by the Vienna Museum of Fine Arts (KHM - Kunsthistorisches Museum Wien) to design an exhibition according to their taste. The result is an exhibition entitled "Spitzmaus Mummy in a Coffin and Other Treasures".