Modigliani in Vienna on the 100th Anniversary of his Death
To mark the 100th anniversary of Amedeo Modigliani's death, the Albertina Museum in Vienna is honoring him with an exhibition including around 130 works. The exhibition includes works from three continents and some pieces from his counterparts, including Pablo Picasso. Read more about the new exhibition, learn about Modigliani, and view some examples of the works that are now on display.
Amedeo Modigliani: Female Nude Reclining on a Pillow, ca. 1917 / Picture: © bpk / Staatsgalerie Stuttgart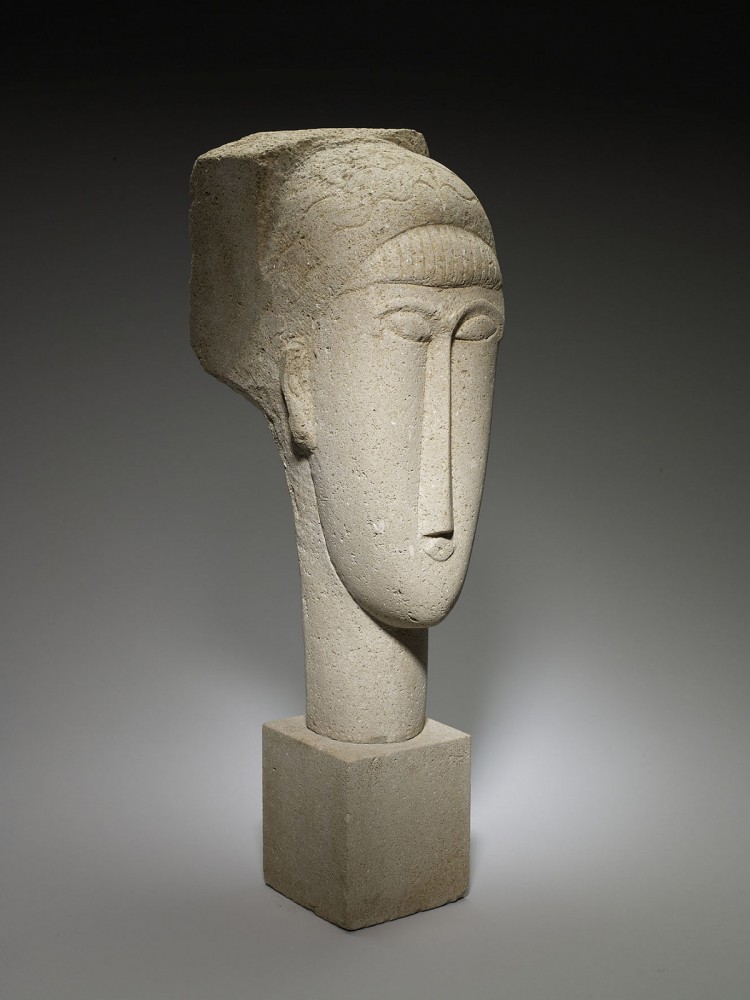 To mark the 100th anniversary of Amedeo Modigliani's death, the Albertina Museum in Vienna is honoring him with an exhibition including nearly 130 works from three continents. This is the first time that the works of Modigliani have been featured in Austria.
There are major works from the most renowned museums and private collections from the United States to Singapore and from Great Britain to Russia.
A significant amount of pieces come from the Musée Picasso in Paris and the collection of Jonas Netter, one of Modigliani's major patrons during his lifetime.
The selection of works on exhibit serves to situate Modigliani within the context of a unique circle of avant-garde painters.
This exhibition is being curated by art historian Marc Restellini, who edited the Catalogue Raisonné of the Paintings by Amedeo Modigliani.
The exhibition, which was originally planned for 2020, was postponed due to the COVID-19 pandemic. It is currently on display at the Albertina Museum in Vienna, and it will remain on display until 9 January 2022.
Art between archaic and avant-garde
While Modigliani referred to the Renaissance in his works, he also took up African, Egyptian, East Asian and Greek archaic art.
The unique exhibit at the Albertina pays special attention to this lifelong exploration of the origins of art.
Modigliani's oeuvre is situated alongside works by his counterparts Pablo Picasso, Constantin Brâncuşi, and André Derain, as well as artifacts from prehistoric and non-European world cultures.
Modigliani's legendary life and his crossing of artistic borders occupy a special place in art history.
While embedded in Paris's Montmartre art scene, he exchanged with some of the greats of his era and left behind impressive portraits of figures including Picasso, Matisse, and Diego Rivera.
Despite this, Modigliani remained an undiscovered figure his entire life.
His success was impeded in part by the scandals resulting from his supposedly pornographic paintings.
Further, Modigliani was a stylistic outsider and loner who pursued his own artistic ideals.
Modigliani's avant-gardist bridge-building between modern art and eras hundreds of years in the past continues to represent an exceptional and unique contribution to art history.
Modigliani's dramatic life
Modigliani's life was plagued by poverty, bad luck, drug excesses, and crippling illness, with his earnings as an artist only covering his rent and the barest necessities.
When he was only 11 years old, Modigliani suffered from a serious case of pleurisy.
At age 14, he contract typhus, which was considered to be a deadly illness at that time. Modigliani later suffered from chronic tuberculosis, which ultimately resulted in his death at the young age of 35.
Two days after he died, his fiancée Jeanne Hébuterne, who was eight months pregnant, took her own life.
More information on the new exhibition can be found at https://www.albertina.at/en/exhibitions/modigliani-the-primitivist-revolution/.