Sponsored
Article Tools
HNA Group and C-QUADRAT support refugee project in northern Iraq
Published: October 12, 2017; 10:13 · (Vindobona)
The HNA Group and C-QUADRAT are financing 100 lockable prefabricated houses with electricity as part of a relief operation for refugee families in northern Iraq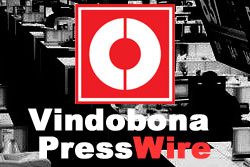 HNA Group and C-QUADRAT support refugee project in northern Iraq / Picture: © Vindobona
Vienna/Hainan - The HNA Group and C-QUADRAT are financing 100 lockable
prefabricated houses with electricity as part of a relief operation for refugee
families in northern Iraq.
Since its establishment, the HNA Group has donated around USD 1.5 billion to a
wide range of charitable initiatives. This June, at its annual Charity Night in
Paris, the company announced further commitments in excess of USD 35 million.
Chen Feng, Chairman of the HNA Group: "The HNA Group is committed to giving
something back to society and helping to improve the lives of people all around
the world."
A Fortune Global 500 company, the HNA Group is primarily active in the fields of
tourism, logistics and financial services. Established in 1993, the HNA Group
has developed from a regional airline company on the island of Hainan in
southern China into an international corporation with assets worth around USD
145 billion, annual sales revenues of over USD 90 billion and an international
workforce of 410,000 who work predominantly in America, Europe and Asia.
"Together with the HNA Group, we want to offer displaced families decent
accommodation to facilitate their return. We hope that our contribution will
permanently improve the circumstances of people in crisis situations," says
Cristobal Mendez de Vigo, member of the C-QUADRAT management board.
For many years now, C-QUADRAT has been supporting various projects all over the
world, focusing mainly on improving the opportunities of children and
adolescents from disadvantaged families.
Further inquiry note:
Andreas Wimmer
C-QUADRAT
Schottenfeldgasse 20
A-1070 Wien
Tel.: +43 1 515 66 316
E-Mail: a.wimmer@investmentfonds.at
www.c-quadrat.com
end of announcement euro adhoc
--------------------------------------------------------------------------------
Pictures with Announcement:
----------------------------------------------
http://resources.euroadhoc.com/images/3038/5/10064538/C-QUADRAT_Mendez_de_Vigo_Better_Shelter.jpg
http://resources.euroadhoc.com/images/3038/5/10064538/C-QUADRAT_Mendez_de_Vigo_Better_Shelter_2.jpg
issuer: C-QUADRAT Investment AG
Schottenfeldgasse 20
A-1070 Wien
phone: +43 1 515 66-0
FAX: +43 1 515 66-159
mail: c-quadrat@investmentfonds.at
WWW: www.c-quadrat.com
ISIN: AT0000613005
indexes:
stockmarkets: Frankfurt, Wien
language: English
Digital press kit: http://www.ots.at/pressemappe/3309/aom
***ORIGINAL APA-OTS TEXT - THE INFORMATION CONTAINED IN THIS PRESS
RELEASE IS SUBJECT TO THE EXCLUSIVE RESPONSIBILITY OF THE ISSUER***
OTE0004 2017-10-12/10:13
(C) Copyright APA-OTS Originaltext-Service GmbH and the respective issuer.