Covid-19 in Austria: More Than One Third Vaccinated
The Austrian Covid-19 vaccination progress is picking up pace. More than one third of the vaccine-eligible population has received its first immunization. For more information about the exact progress, read below.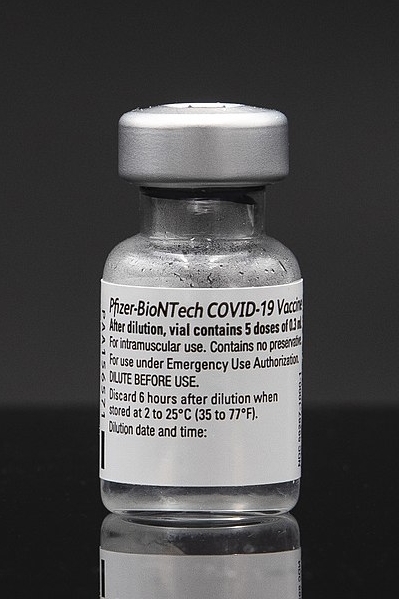 Due to high volumes of the BionTech/Pfizer Covid-19 vaccine, Austria's vaccination progress has picked up pace. / Picture: © Wikimedia Commons / Arne Müseler (www.arne-mueseler.com) / CC BY-SA 3.0 DE (https://creativecommons.org/licenses/by-sa/3.0/de/deed.en)
As of today, more than 2.7 million people in Austria have received at least one Covid-19 vaccination. That's more than a third of the country's over-16s and therefore eligible population.
According to the Ministry of Health, ever-increasing delivery volumes of vaccines are the reason for the steady increase of the vaccination pace over the past few days.
On Friday, May 7, a new daily record was set and more than 100,000 people were vaccinated.
"In the 7-day vaccination rate, we are currently at more than 55,000. Here, the staff in the vaccination streets of the provinces, the physicians and doctors in private practice and the mobile vaccination teams are doing a great job right now," Austria's Health Minister Wolfgang Mückstein stated, thanking everyone who is making the vaccinations possible right now.
Through the vaccinations of increasingly younger target groups and through the company vaccinations, many more millions of vaccinations will be added in the coming weeks.
"We've already made important progress among older people. More than 50 percent of those over 50 and more than 70 percent of those over 70 have already received a vaccination. I am very pleased about that!" said Mückstein.
"In the next few weeks, many people will also be due for their second vaccinations, which are especially important for long-term protection and therefore should definitely be completed. Take advantage of the vaccination offers - you protect not only yourself, but also your environment and your loved ones," said Mückstein once again with the appeal to the population.
More information on the current vaccination progress in Austria can be found here.