Austria: 1.5 Mio Foreigners out of 8.9 Mio Population
1,487,020 people or 16.7% of the population in Austria are foreign nationals. Read which are the 15 largest foreign nationalities in Austria?
At the beginning of 2020, 1,487,020 foreign nationals were living in Austria. The proportion of foreigners was thus 16.7%. / Picture: © BMI Bundesministerium für Inneres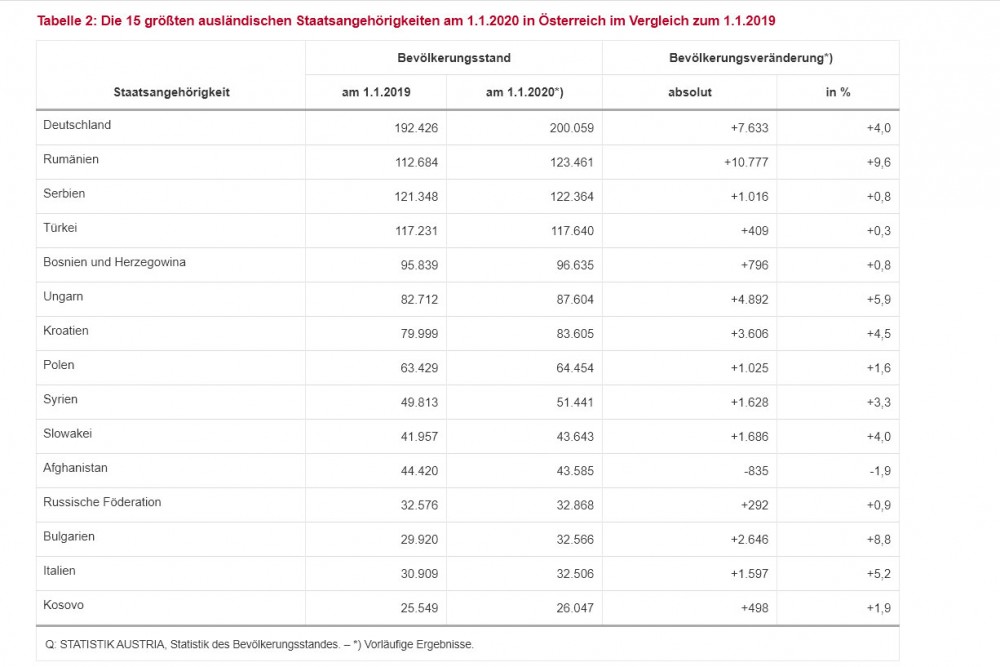 According to Statistics Austria, on 1 January 2020 a total of 1,487,020 people with foreign citizenship were living in Austria.
This represents 16.7% of the total population and an increase of 48,097 persons compared to the beginning of 2019.
The increase was particularly strong among Romanian citizens. Their number increased by 10,777 persons in 2019 to 123,461 persons…